Luan Pham
Paper download is intended for registered attendees only, and is subjected to the IEEE Copyright Policy. Any other use is strongly forbidden.
Papers from this author
Facial Expression Recognition Using Residual Masking Network
Luan Pham, Vu Huynh, Tuan Anh Tran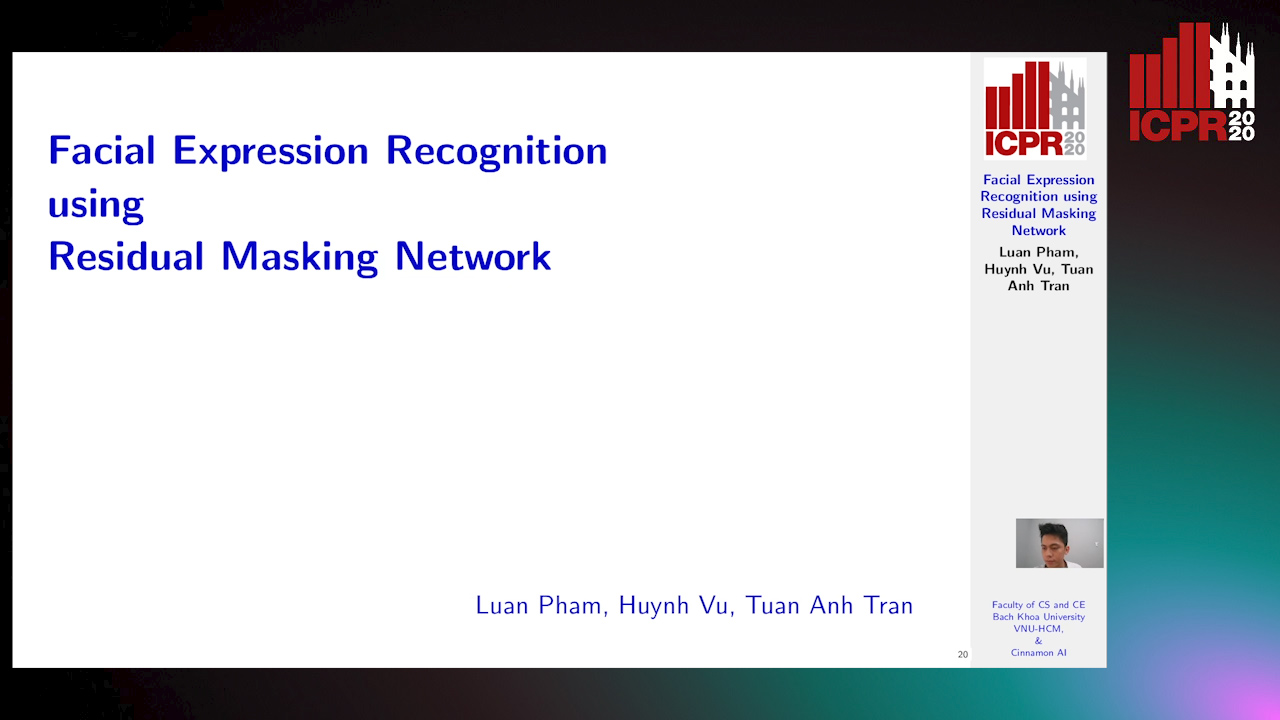 Auto-TLDR; Deep Residual Masking for Automatic Facial Expression Recognition
Abstract Slides Poster Similar
Automatic facial expression recognition (FER) has gained much attention due to its applications in human-computer interaction. Among the approaches to improve FER tasks, this paper focuses on deep architecture with the attention mechanism. We propose a novel Masking idea to boost the performance of CNN in facial expression task. It uses a segmentation network to refine feature maps, enabling the network to focus on relevant information to make correct decisions. In experiments, we combine the ubiquitous Deep Residual Network and Unet-like architecture to produce a Residual Masking Network. The proposed method holds state-of-the-art (SOTA) accuracy on the well-known FER2013 and private VEMO datasets. Our works are available on Github.